First-Class Pressure Washing Specialists Serving Jensen Beach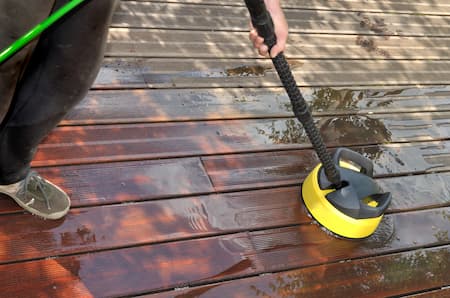 When it comes to cleaning your Jensen Beach home or business, don't ever settle for amateurs! The pressure washing pros at Mahi Pressure Cleaning have all the services you need to get your property looking better than ever!
Exterior surfaces are supposed to be durable, pretty, and last you for many years, but none of those things will be true if they aren't adequately cared for. Professional pressure washing is the maintenance your Jensen Beach surfaces need if they're going to stand up to the elements and keep your curb appeal high. When you need the best exterior cleaning treatments in the business, you need Mahi Pressure Cleaning. We're a team of experienced pressure washing specialists who have mastered the art of cleaning all types of surface materials. We're passionate about what we do, and we love helping our neighbors with high-quality treatments that make their surfaces look brand new again!
Here's why Jensen Beach trusts Mahi Pressure Cleaning for their pressure washing needs:
We use state-of-the-art equipment and precision methods to remove all eyesores
Our cleaning solutions won't harm your plants or lawn
Stains and stubborn substances don't stand a chance against us
We always treat our customers with first-class service
If you're ready to get your property back to its original glory, Mahi Pressure Cleaning is here to help! Call our experts for your next pressure washing service in Jensen Beach at 561-385-1022.
Expert House Washing For Jensen Beach
House sidings are just as susceptible to grime and dirt as any other surface. If you have a home in Jensen Beach that could use a visual makeover, then the house washing pros at Mahi Pressure Cleaning have got your back! Our experts will get your sidings spotless and give you the results you've been dreaming of!
Our house washing treatment cleans all of your sidings from top to bottom. Our technicians use a wide range of pressure washing techniques to safely clean away any substance that has attached to your sidings. With our expertise, your home will look brand new again, and you'll get a curb appeal that you're sure to fall in love with.
Jensen Beach's Number One Roof Cleaning Team
We demand a lot from our roof shingles, so the lease we can do as homeowners is to ensure they get the maintenance they require to stand up to any test. In Jensen Beach, our weather wreaks havoc on all types of shingles, so if you need a dependable roof cleaning company that can give your home the treatment it requires, you can trust Mahi Pressure Cleaning!
Our soft washing method of roof cleaning can eliminate all eyesores and contaminants from your shingles. When you put your faith in our roof cleaning team, you can expect:
A gorgeous, clean roof that enhances your curb appeal
Elimination of organic substances such as dark algae
A more energy-efficient home that will save you money
Superior roof protection that will extend the lifespan of your shingles
Reviews & Testimonials on Mahi Pressure Cleaning in Jensen Beach, FL
There are currently no reviews or testimonials, check back soon!
Trust the Best!
Call Today to Receive Your Free Quote on Pressure Washing in Port St. Lucie & the Treasure Coast!