Mahi Pressure Cleaning: Stuart's Pro Pressure Washing Service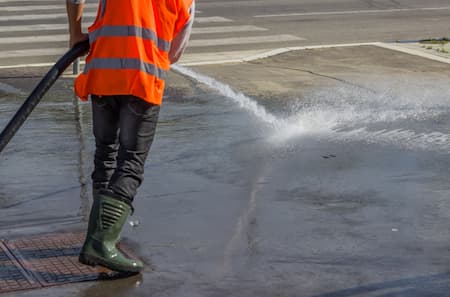 Your Stuart home or business can look brand new again, and the experts at Mahi Pressure Cleaning are who you can trust to do it for you! Our pressure washing services are in a class of their own when it comes to getting surfaces in immaculate condition.
If you have a home or business in the Stuart area, then you know how important it is to protect your investment. Dirty surfaces can lead to a loss in property value and expensive repair or replacement bills. But professional pressure washing by Mahi Pressure Cleaning can ensure your home or business looks beautiful and stays protected against degradation. We are a team of local pressure washing experts that have earned the reputation of Stuart's leading exterior cleaning company. Nothing goes unnoticed by our crew, and we work harder than anyone to ensure that our customers get the results they're entitled to.
Stubborn stains and grime don't stand a chance against our team. When you need reliable pressure washing in Stuart, don't hesitate to contact us for top-rated services such as:
Pool Deck Cleaning
Patio Cleaning
Commercial Pressure Washing
Sidewalk Cleaning
Driveway Washing
Paver Sealing & Cleaning
Concrete Painting & Staining
And More
Your property deserves to be treated with the precision care that only trained experts can provide. For professional pressure washing in Stuart, call Mahi Pressure Cleaning at 561-385-1022.
Stuart's Top Choice For Professional Roof Cleaning
Is your Stuart roof looking a little rough? Have dark algae streaks, and other grime started to make their presence known? Then it's probably time to have the roof cleaning experts at Mahi Pressure Cleaning make these eyesores a thing of the past!
With our soft washing system of roof cleaning, we use a potent mixture of eco-safe cleaning solutions to break apart any contaminants that are attached to your shingles. Unlike other companies that may damage your roof through standard pressure washing, our technicians know that soft washing will eliminate any substances on your shingles and leave them flawless. When you trust our roof cleaning team, your shingles will look better than ever and are more likely to enjoy an extended lifespan.
Pro House Washing For Stuart Homeowners
Whatever has found its way onto your house sidings can be eliminated with professional house washing by Mahi Pressure Cleaning! Our Stuart pressure washing company can give your sidings the deep clean they need to keep a beautiful appearance and last you for many more years to come!
Some of the benefits that our house washing provides include:
Superior protection against weather damage and degradation
The perfect appearance that will heighten your curb appeal
Elimination of harmful substances such as algae and mildew
Sanitization to promote a healthier living environment
Reviews & Testimonials on Mahi Pressure Cleaning in Stuart, FL
There are currently no reviews or testimonials, check back soon!
Trust the Best!
Call Today to Receive Your Free Quote on Pressure Washing in Port St. Lucie & the Treasure Coast!