Paver Sealing & Cleaning To Keep Your Port Saint Lucie Hardscapes Looking Their Best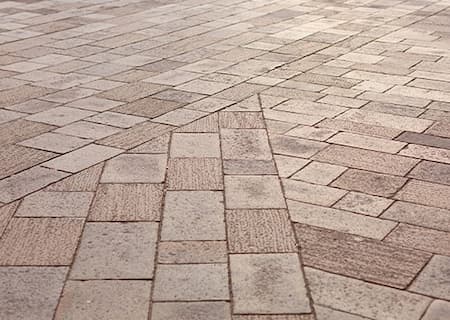 Paver stones are a beautiful addition to any home, and if you need yours cleaned and sealed in Port Saint Lucie, you can depend on the experts at Mahi Pressure Cleaning! Our professional paver sealing & cleaning service will have your pavers looking better than ever!
Are you tired of grime and other eyesores detracting from your curb appeal? Then the company you can depend on when you need first-rate pressure washing for Port Saint Lucie is Mahi Pressure Cleaning! We're a team of dedicated pressure washing professionals who will stop at nothing until we achieve the outcome our customers deserve. We provide a variety of expert pressure washing services as well as paver sealing & cleaning treatments. People know they can count on us because our experienced technicians use the latest and best technology and no job is too difficult for us!
If you want to protect your paver stones and keep them beautiful, you can rely on Mahi Pressure Cleaning. For professional paver sealing & cleaning in Port Saint Lucie, call 561-385-1022.
Stone & Brick Paver Cleaning
One of the things that makes paver stones and bricks so attractive also makes cleaning them a delicate process. Homeowners who try DIY paver cleaning never achieve the same results as the pros do; unfortunately, they sometimes worsen the problem. With our paver sealing & cleaning service, you can relax while our experts take care of your hard work.
Our paver sealing & cleaning will remove all debris and substances that have attached themselves to your pavers. We take great care to clean away unsightly contaminants without blasting away sand or damaging any of your paver material. Next, we'll coat your pavers with a premium sealant that will help ensure they last you for a long time to come.
People love our paver sealing & cleaning treatment because it's perfect for:
Maintaining beautiful paver stones that enhance curb appeal
Protecting pavers and extending their lifespan
Removing slipping hazards and stains
Eliminating germs, allergens, and harmful bacteria
Keeping paver stones and bricks easier to clean
Preventing color loss or fading
Your Pressure Washing Specialists
Paver sealing & cleaning is one of our specialties, but if you have other pressure washing projects that need to be taken care of, don't hesitate to give us a call! We're experienced in cleaning all kinds of exterior surface materials, and we work harder than anyone to ensure your property gets a rejuvenating clean that will make it stand out. If you need reliable pressure washing, call on us for services such as:
Sidewalk Cleaning
Patio Cleaning
Concrete Painting & Staining
Pool Deck Cleaning
And More!
Trust the Best!
Call Today to Receive Your Free Quote on Pressure Washing in Port St. Lucie & the Treasure Coast!