Driveway Washing Keeps Your Port Saint Lucie Pavement Looking Like New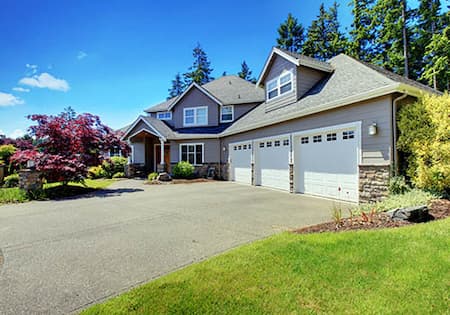 Your driveway can look brand new again, and the professionals who can achieve that for you are none other than Mahi Pressure Cleaning! We're the driveway washing experts that Port Saint Lucie relies on when they're ready to come home to a spotless driveway.
Like all other exterior surfaces, driveways have to endure whatever mother nature hurls at them. But unlike most surfaces, driveways have to also deal with wear and tear by vehicles and humans alike! Thankfully, Mahi Pressure Cleaning is the company people can trust when they need driveway washing and pressure washing for Port Saint Lucie. Our talented technicians have years of experience cleaning away all types of crud off driveways, and we're experts at getting surfaces to look brand new again. With our advanced surface cleaning technology and professional wisdom, you can rest assured that no stain or blemish is too stubborn for our team!
When you want the best results that pressure washing can bring, there's no substitute for our professional services. That's why when homeowners in Port Saint Lucie need dependable driveway washing, they call Mahi Pressure Cleaning!
Concrete Cleaning Pros
Anybody who has had a driveway long enough can tell you how fast it can get dirty, and when driveways get filthy, a mop and a hose aren't going to make things any better. With professional driveway washing by Mahi Pressure Cleaning, you can have your driveway fully restored and ready to serve you for many years to come.
Our driveway washing service uses trusted surface cleaning technology to remove stubborn substances from your driveway without damaging any of the material beneath. We achieve a thorough, uniform clean that will bring your driveway back to its pristine condition.
Some of the reasons people turn to Mahi Pressure Cleaning when they need driveway washing include:
Our cleaning solutions are eco-friendly and won't damage your lawn
We can erase old stains and stubborn layers of grime
We make driveways look like they're brand new again
Our treatment removes harmful substances and increases the lifespan of your driveway
Slipping hazards, as well as germs and bacteria, will be removed
Making your driveway safer and more beautiful will elevate your quality of life and enhance your home's curb appeal. For five-star driveway washing, give our experts a call today!
Residential Pressure Washing
If you need other pressure washing services, Mahi Pressure Cleaning is the team you can trust. Along with driveway washing, we also specialize in many other professional surface cleaning treatments. Speak to our staff and ask for a free estimate on pressure washing services such as:
Paver Sealing & Cleaning
Concrete Painting & Staining
Sidewalk Cleaning
And More
Trust the Best!
Call Today to Receive Your Free Quote on Pressure Washing in Port St. Lucie & the Treasure Coast!