How Patio Cleaning Can Save You Money And Time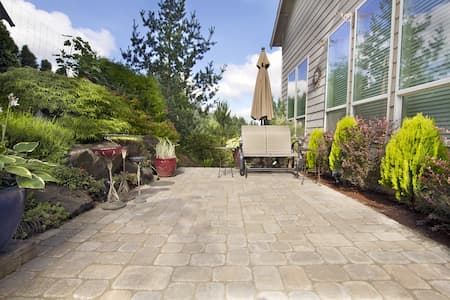 Patios allow people here in Florida to combine two things we enjoy the most: relaxing outdoors and spending time with our loved ones. When you're ready to catch the evening breeze, watch the sunset, or sip on sweet tea with your friends, it's hard to beat the comfort of your patio. But as much as we cherish these superb outdoor living spaces, we also have to acknowledge that this area is no stranger to uninvited guests. Patios are magnets for germs, algae, dust, sand, mud, and all sorts of other filth, and many of these substances are a pain in the neck to clean away. Thankfully, when people need their patios cleaned these days, they can always rely on the help of their local pressure washing experts.
Pressure washing is the perfect solution to getting your patio pristine again. Experienced technicians know how to clean the various surface materials on your patio and learn how to achieve the best results. Professional patio cleaning is miles ahead of DIY, and the pros' benefits far outweigh the service's small expense.
Protect Your Surfaces
A lot of the grime and contaminants that can end up on your patio can cause the surfaces to lose their protection against the elements. Instead of dealing with the future cost of repairing or replacing specific sections of your patio, you could have the professionals clean them instead.
Patio cleaning removes any organic substances and harmful materials that are on your patio. This service prevents surface degradation and color loss and prevents you from shelling out large sums for repair bills.
Keep Your Free Time Free
DIY patio cleaning seems like it would be an easy chore, but that is often far from the truth. The surfaces on your patio need to be cleaned a certain way and depending on the type of filth that has landed on them; they may also need a variety of cleaning solutions.
You don't need to spend your day off sweating and stressing over a dirty patio. Hiring a professional patio cleaning team is a small investment that will save you the hassle of having to do the hard work yourself.
A Healthy Patio Promotes A Healthy Life
One of the best things about professional patio cleaning is that the experts use cleaning solutions that will disinfect and sanitize your patio. Nobody wants to fall ill because germs, bacteria, or viruses found their way onto your patio. Having the pros clean this space up will help keep your home and you healthier.
Port Saint Lucie's Number One Patio Cleaning Team
Has the time come to get your patio back in perfect condition for you and your guests to enjoy? Then the pressure washing experts at Mahi Pressure Cleaning are here to help. Contact our patio cleaning team in Port Saint Lucie for a free estimate by calling 561-385-1022.
Trust the Best!
Call Today to Receive Your Free Quote on Pressure Washing in Port St. Lucie & the Treasure Coast!