The Benefits Of Professional Roof Cleaning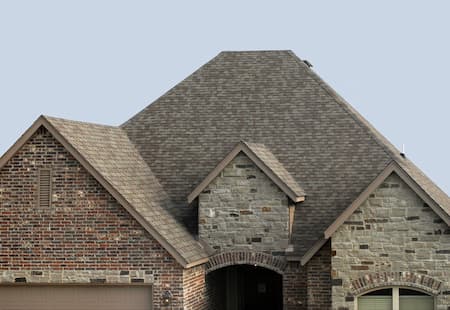 Every home has a roof on it, but not every homeowner understands the value of keeping their roof clean. The roof is what keeps you and your family safe, not to mention the fantastic job it does of keeping mother nature outdoors. We can all appreciate our roofs for saving our homes from ruin, but we should always keep in mind that roof shingles need to be maintained if we expect them to live up to our expectations.
When the time comes to get your roof cleaned, you need a professional pressure washing company that you can depend on to get the job done right. Any pressure washing company worth its salt will be able to assess the substances on your roof and the type of shingles you have and then have a system in place to get it cleaned safely. Roof cleaning is an investment in keeping your home safe, and this service's benefits far outweigh its expense.
Curb Appeal And Property Value
One of the most apparent benefits that roof cleaning delivers is an enhanced curb appeal. Think about it: your roof stands out and is one of the first things anyone will see when they look at your home. If your roof is covered in grime, it will severely undermine your curb appeal and property value.
Professional roof cleaning will get all of your shingles spotless. When your roof looks brand new, it makes your home more attractive, and this elevates your property's visual appeal significantly.
Protect Your Roof
Many of the substances that fall and attach themselves to your shingles aren't so benign. Things like tree sap, algae, moss, and other materials aren't pleasant to look at, but they can also trap moisture and heat and slowly destroy your shingles. The last thing any homeowner wants is to have to replace their roof sooner than expected, but thankfully, roof cleaning can help you avoid this scenario.
Having a professional roof cleaning team remove all the contaminants on your roof will enhance your curb appeal and give your shingles the protection they need to continue serving their purpose. Having your roof cleaned on a regular schedule, it's possible that your shingles could last you well beyond their expected lifespan.
Save Money On Your Energy Bills
Saving money is something anyone can appreciate, and keeping a clean roof helps you do just that. Your shingles are supposed to dissipate heat, but when they get covered with grime and other materials, they fail to function at their optimum level. When you have a dirty roof, that leads to your home overheating and your thermostat struggling to keep up.
You'll save money on your energy expense by eliminating the substances that trap moisture and heat on your shingles. Keep a clean roof over your head, and your HVAC system won't have to work too hard to keep a comfortable climate.
Do you need your roof professionally cleaned? If you're in Port Saint Lucie, the roof cleaning experts you can trust are Mahi Pressure Cleaning.
Trust the Best!
Call Today to Receive Your Free Quote on Pressure Washing in Port St. Lucie & the Treasure Coast!