Why Sidewalk Cleaning Is Essential In Port Saint Lucie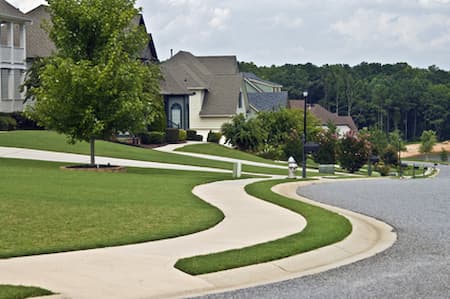 Sidewalks are meant for strolling, skipping, or even skating, and if you have any sidewalks or walkways at your Port Saint Lucie home, chances are you get good use out of them year after year. But even if your sidewalks sit there and never get used, it would be wise not to neglect them. Sidewalk cleaning is essential for homeowners, and with the help of professional pressure washing teams such as Mahi Pressure Cleaning, you'll be able to relax while somebody else does all the hard work for you.
Safety First
Safety is important, right? You wouldn't want to walk on any surface that has the potential to be dangerous. Unfortunately, sidewalks and walkways are prone to collecting slippery substances that can lead to nasty falls and accidents. If you end up getting hurt on your sidewalks, that means time and money lost recovering from any injury. If someone else ends up being injured on your walkways, that could mean liability claims.
A pressure washing team cleaning your sidewalks will ensure your favorite footpaths are always safe to step on. Professional sidewalk cleaning removes any slipping hazard on your sidewalks and gives you the peace of mind that comes with knowing your property is safe.
Maintain Your Property Value
Having sidewalks or walkways is always a boon and can add tremendous value to any property. But the catch is that sidewalks need to be clean if they're going to benefit your curb appeal, and as we all know, sidewalks can be magnets for unsightly substances of all sorts.
Sidewalk cleaning will get your sidewalks sparkling and spotless. When your walkways are gorgeous, they complement the rest of your property magnificently. You might be amazed at the difference having beautiful sidewalks can make to your property value.
Avoid Future Repair Costs
When it comes to exterior surfaces, the first stage of destruction is almost always filth. Organic substances and contaminants not only detract from the beauty of your sidewalks but can also ruin them. Materials such as algae, moss, vegetation, etc., are all harmful to your walkways and can penetrate any protective sealant if given enough time.
Simply keeping your sidewalks clean can do wonders for your future finances. Repairing or replacing your sidewalks can be a hefty expense, but having a professional team clean them up can prevent degradation and protect your bank account.
Protect Your Health
Dirt, dust, and algae are far from the only nasty substances that can end up on your sidewalks. There's almost no end to the number of allergens, germs, and bacteria that may call your walkways home.
Sidewalk cleaning from a professional company will disinfect and sanitize the entirety of your sidewalks. This service will help keep your property a healthy environment and prevent you or your loved ones from falling ill.
Port Saint Lucie's Most Dependable Sidewalk Cleaning Team
Has the time come to get your sidewalks back to their original beauty? If you're in Port Saint Lucie and need sidewalk cleaning, contact Mahi Pressure Cleaning at 561-385-1022!
Trust the Best!
Call Today to Receive Your Free Quote on Pressure Washing in Port St. Lucie & the Treasure Coast!